You will make a beautiful sound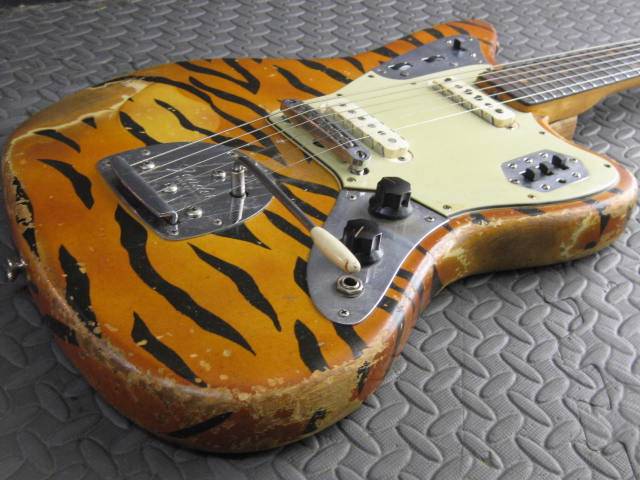 You have been created to produce something beautiful in this world!

The Lord began to speak to me about a beat up broken guitar. I saw a vision of a guitar that was so broken down that no-one saw any value in it. In this vision, I bought the guitar for $20.00. It was scratched up, nicked up, and was clearly very mis-treated by everyone who's life it came into. The Lord said that guitar was created to produce a beautiful sound, just like I created you – to be a beautiful expression of my love and to inspire many.
When I got the guitar, the strings were broken, and the finish was ugly. To the natural eye, it had NO value to anyone, and was worthy of the trash can. In the eyes of God, it was created for beauty and that had not changed. God sees through your weaknesses and failures to the purpose He created you for!
As I started to learn to play the guitar, I could not strum it and form notes that were worth hearing. I got discouraged and said "I can see why you were sold" God said "man will never truly see my purpose and beauty in others" He showed me how they looked at the condition of it today, and could not see the purpose it was created.
He showed me that if I tried to play it like everyone else plays it, it would never be more than mediocre. He said I created it to produce a unique sound, like no other. He said I created every one of my children the same way, to be unique. He said I created you to be you, I have anointed you to be you!
I have an Alvarez Artist guitar that was left to me by my mother. I have never learned to play that guitar, but in my vision when I played that guitar, a beautiful sound came out of it. I was in awe and wonder of it.
Dear friend, God created you to accomplish something beautiful in this world. Don't let others tell you otherwise. Be everything that God created you for! When you walk in God's purpose, everything you do will be an expression of God in you!
Your life may mirror that broken guitar, but with a little polish (in the Word and prayer), and not trying to be what you were not created to be, you will produce a unique sound like none other. You will change lives and produce inspiration in every life you touch. To coin a phrase, "Be all you can be" because you are the person God created, and He makes NO mistakes!
The world saw a ruddy boy in David, but God saw a king! He sees the same in you my dear friends!
When God sent Samuel to anoint David king over Israel, it was because of what God KNEW He had created David for, not what everyone else saw in David!
1 Chronicles 16:11-13
11 And Samuel said unto Jesse, Are here all thy children? And he said, There remaineth yet the youngest, and, behold, he keepeth the sheep. And Samuel said unto Jesse, Send and fetch him: for we will not sit down till he come hither.
12 And he sent, and brought him in. Now he was ruddy, and withal of a beautiful countenance, and goodly to look to. And the Lord said, Arise, anoint him: for this is he.
13 Then Samuel took the horn of oil, and anointed him in the midst of his brethren: and the Spirit of the Lord came upon David from that day forward. So Samuel rose up, and went to Ramah.
You are not the person others think you are!
You are wonderfully and magnificently created by God for a purpose. Go out and fulfill the purposes and plans that God created you for. The next time you look at your life and see a beat up broken guitar, close your eyes and ask God what He sees! God has looked upon you and said "This is VERY good!" You will create a beautiful sound in this world. He will turn your brokenness into beauty!
Your past will no longer determine your present says the Lord!
Isaiah 61:3 To appoint unto them that mourn in Zion, to give unto them beauty for ashes, the oil of joy for mourning, the garment of praise for the spirit of heaviness; that they might be called trees of righteousness, the planting of the Lord, that he might be glorified.
Love the people of God as He loves them, and make a change in every life you touch!
I love you all so much! Please freely share and use this to the glory of God
~joe